Published: June 07, 2023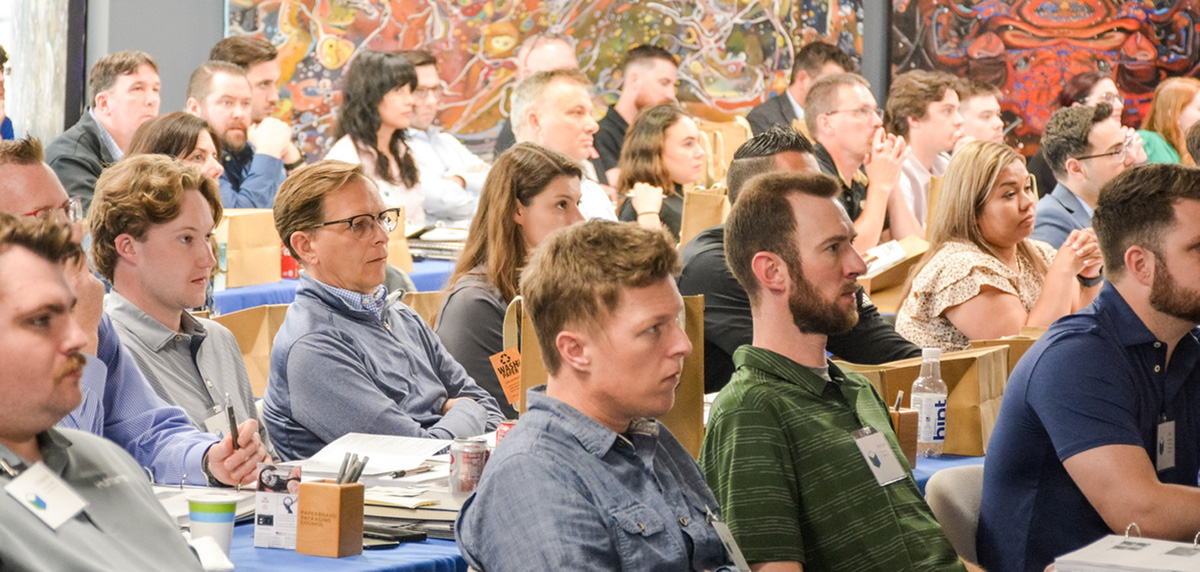 The Paperboard Packaging Council (PPC) welcomed a group of nearly 70 industry professionals to its headquarters in Springfield, Massachusetts, May 23-24 for Spring Folding Carton Boot Camp. This two-day program offered valuable insights into every aspect of the folding carton industry and provided participants with an immersive and comprehensive training experience.
Folding Carton Boot Camp is ideal for anyone new to cartons (even if not new to the industry) and non-plant personnel with limited experience outside a single plant operation. Topics such as structural design and workflow, inks and coating, tooling, laminating, digital diecutting, gluing and adhesives, rigid box manufacturing, and more were presented to the group by paperboard packaging industry leaders.
Instructors included Travis Moellers of IMPACT Converting Solutions, Doug Herr of Bobst North America, Marken Shedd of Pusterla USA Inc., Jennifer Lechlitner and Jacob Reid of Graphic Packaging International, Bill Rice of Heidelberg, J. Maggio of Henkel Corporation, Eric Frank of Koenig & Bauer, Steve Rote of Metsä Board Americas Corporation, Quinn Garber of Integrity Fiber, Gayle Harrop of Tamarack Products Inc., and PPC's President, Ben Markens.
"We are thrilled with the success of Folding Carton Boot Camp and the level of engagement from participants," said Markens. The diverse lineup of industry experts provided invaluable knowledge, ensuring that attendees gained practical skills and insights to excel in their roles. Folding Carton Boot Camp reaffirms PPC's commitment to fostering education and innovation within the carton industry."
Concluding the event, all attendees graduated, were honored with certificates, and left equipped with valuable insights, innovative approaches, and practical skills, poised to make significant contributions to their respective roles within the field.
PPC's next Folding Carton Boot Camp will take place virtually December 4-7. Interested individuals are encouraged to visit paperbox.org for more information.