Published: May 29, 2023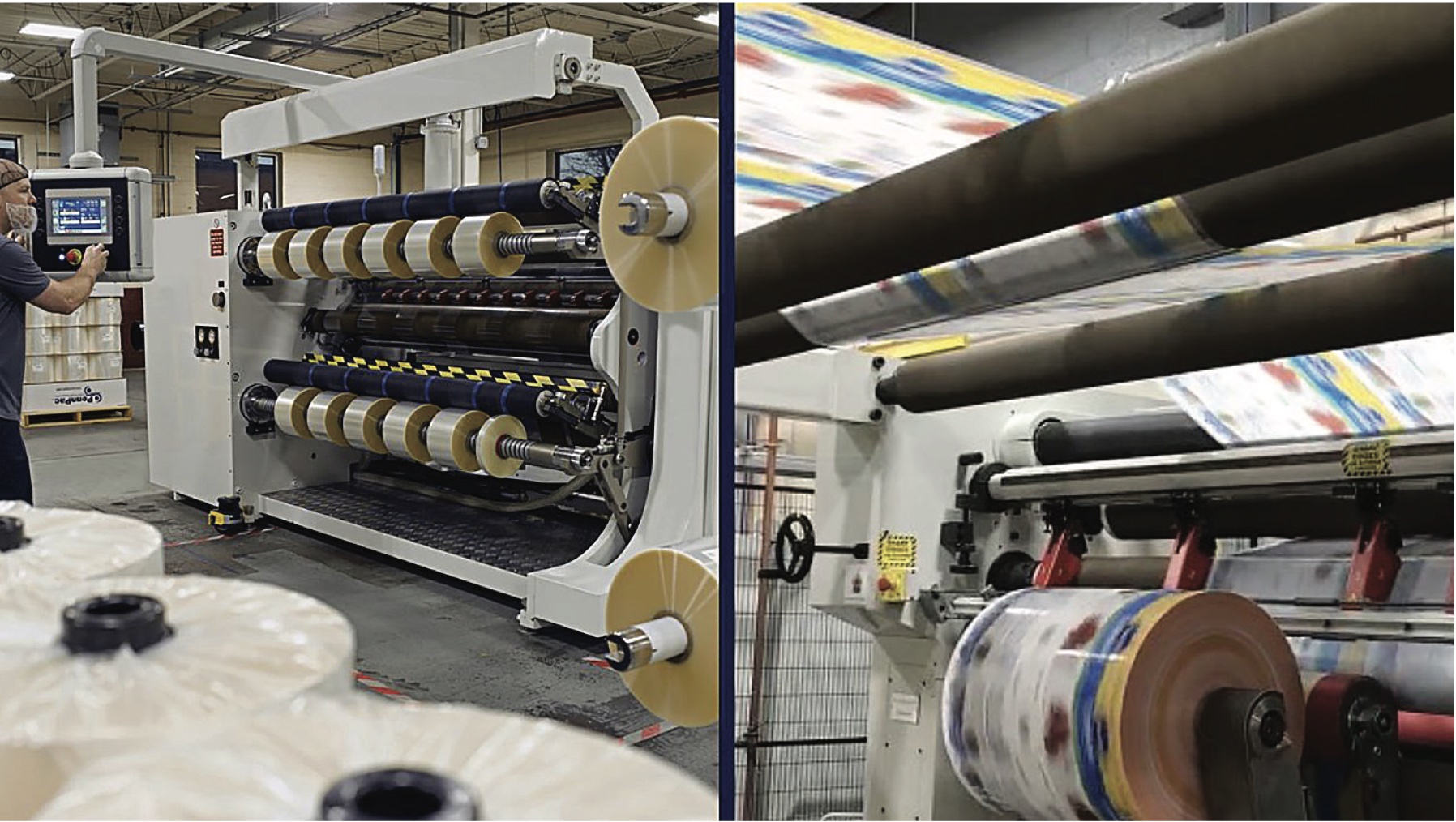 By Rob Tiller, Managing Director, PennPac
When it comes to primary flexible film processes like extruding, laminating and printing, partnering with a detail-oriented secondary slitting support organization can provide numerous cost-reducing benefits and supply chain efficiencies. You'll want to feel comfortable with your partner's level of industry experience and ability to effectively move material in and out of their facility. Toll-slitting programs can be very complex, often executed behind the scenes, similar to contract packaging, and must be seamless to the end user.
The primary objective of many flexible film manufacturers and converters is to engage in continuous improvements, allowing for reinvestment into the primary operation. Extrusion plants are engaged in costly upgrades to increase throughput and resin flexibility, facing increasing global demands and environmental regulations. Flexographic press technology is rapidly evolving, placing increased demands on output and complex printing capabilities. Marketing teams are pressured for enhanced shelf presence, designing complex pouch structures and graphics. All of which strive to satisfy challenging global sustainability efforts.
As such, the successful advancement of finished goods to the end of the supply chain without operational challenges yields favorable results for all, including the consumer. This article will present insight and recommendations to consider when deciding on a strategic partner to assist with toll-slitting activities, so you can focus on your core business.
Experience and Flexibility
Does your finished product portfolio contain endless web width and roll diameter combinations? Furthermore, challenged by both printed and clear, across many different material types like PET, PP, CPP, PE, or even Metallized? Do you require a toll-slitting partner capable of webs from 1" to 92", on either 3" or 6" cores, printed or clear? How about the need to rework a truckload quantity of printed film because the customer decides that the unwind direction needs to adjust from a #4 to a #2? Yes, it can all be done under one roof! Having the right tool for any job is not something all toll slitters may have at their fingertips. Research will show, a well-established slitting partner has the means necessary to handle virtually any slitting or rewinding scenario. Preferably, operating within a globally recognized Safe Quality Food (SQF) based system. Quality above all else!
"Tools," figuratively speaking, are not just versatile slitter/rewinder machines, generating finished flexible packaging film products. Foremost, a team of legacy machine operators working in unison with a highly experienced and talented planner, handling millions of pounds of customer and company-owned film inventory is something to consider in a toll-slitting partner. In essence, an organization that successfully balances technology, material reconciliation and people, will consistently provide a timely, cost-effective and reliable customer experience for you.
When the process works, you and your customers will feel it with every transaction.
Confiding in a toll-slitting partner with valuable inventory, delivery commitments and confidential customer information is understandably concerning. With the appropriate partnership, this anxiety is dissolved allowing you to focus your time and resources to your primary converting or extrusion activities.
Warehousing and Distribution Capabilities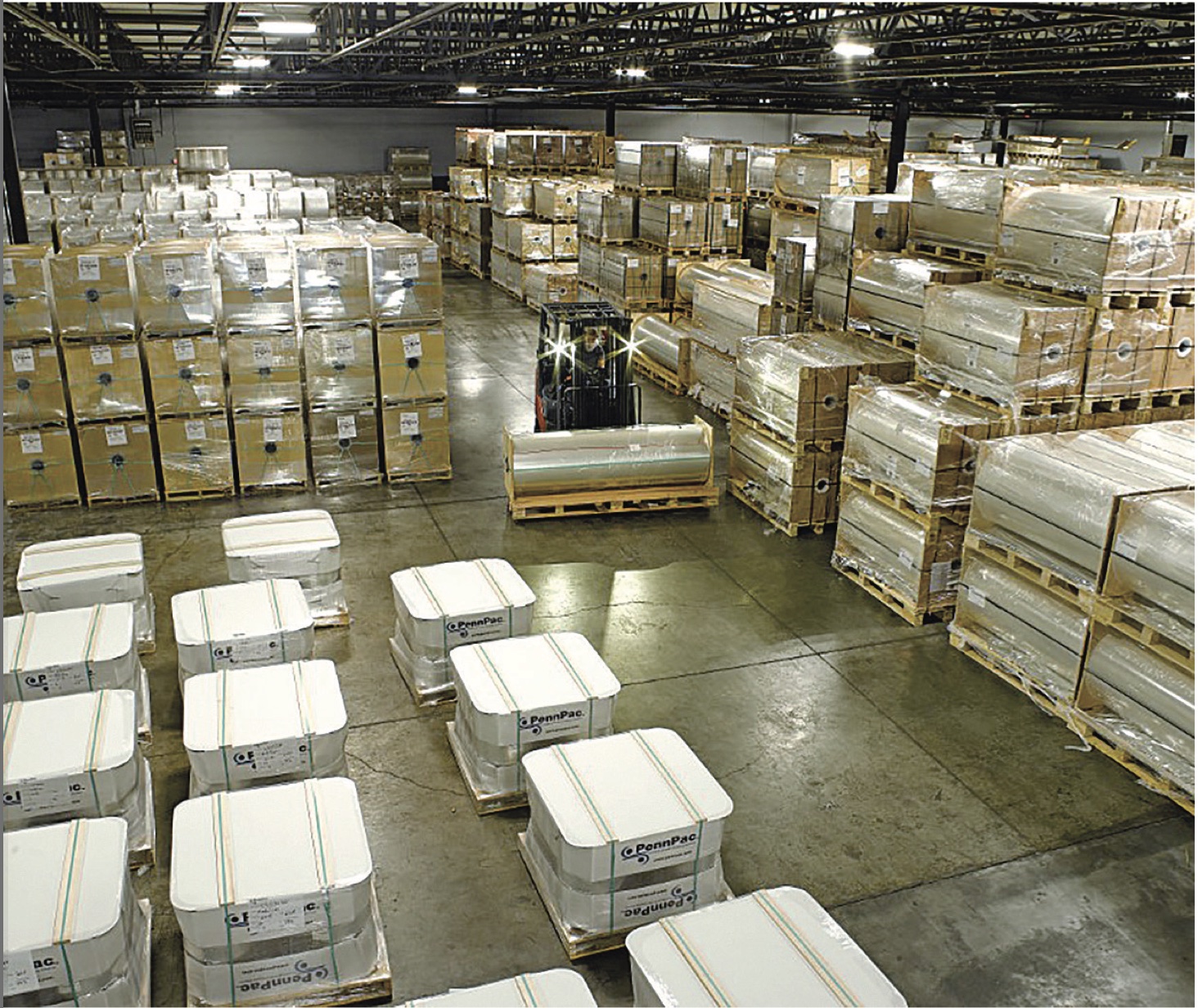 In today's erratic distribution landscape, exceeding customer delivery expectations continues to be a daily challenge. Downtime, natural disasters, labor shortages and linehaul breakdowns are just a few disruptions driving significant setbacks in distribution efforts. Such challenges may be minimized by collaborating with a toll-slitting provider that offers redundant warehousing and delivery service options. With multiple facility locations, LTL and FTL shipments can often be rerouted to avoid delay.
Fundamentally, it all starts with brick and mortar! Strategically located company-owned cGMP facilities that maintain a vast selection of open-stock inventory, combined with an extensive fleet of slitting assets for quick turn custom slitting, make for a reliable option to mitigate disruption. A clean, secure and well-organized facility will ensure your material is safe and replenished accordingly.
Choosing a toll-slitting partner who can reduce delay by holding to a production schedule is imperative. Real-time communication should be maintained so you know at all times when your film supply will start its journey to your customer. It is recommended to identify a toll slitter who can build a customized program tailored to your specific needs. A "one size fits all" approach will, in most cases, yield less favorable results since tolling programs can vary in volume and complexity.
All said, what if your toll-slitting partner was able to apply your logo and information on roll and pallet labels, could replicate your packaging and palletizing specifications and ship direct to your customer... essentially, taking the entire process out of your hands!
These benefits, along with many others can provide significant cost and time reductions. Successful toll-slitting organizations will operate exactly like a fulfillment center; completing orders on your behalf, sending them exactly where you need them and when you need them.
Final Thoughts
There are many strong flexible packaging film toll-slitting providers, all offering a broad range of service capabilities and capacities. Investigate your options thoroughly, understand your needs entirely and communicate them effectively to find the best fit. Working together with a solid understanding of expectations will help facilitate a positive result for both sides, trickling down to the end user. Ultimately, your reputation, product line and customer base should be invested with care in a secure and experienced facility.
About the Author
As Managing Director, Rob Tiller surrounds himself with a talented team of industry experts, together providing PennPac's customers with a friendly and reliable experience. Customers around the country and across many industries – food and beverage, consumer healthcare, industrial, fulfillment, medical and more – trust PennPac's customized solutions for their supply of flexible packaging films.