Published: April 06, 2021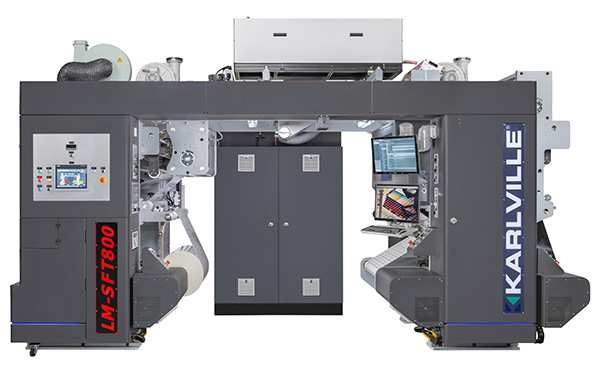 Karlville, a manufacturer of the Pack Ready Laminator for HP Indigo, announced the installation by Inkworks Printing, LLC of its new COMBI Thermal + Solventless Laminator that combines both thermal and solvent free adhesive lamination technology as an innovative tool for in mold labels as well as flexible packaging operations.
HP Indigo Pack Ready Lamination has proven to be an excellent choice for label converters entering the flexible packaging space as a simple, low waste, zero cure time and high lamination bond strength solution. Solventless lamination technology is the mainstay of the flexible packaging converting industry.
While it is more complex than thermal lamination in terms of know-how, start-up, and supply chain management, it reportedly offers superior economics in longer runs and the ability of thermal laminating converters to design and manufacture pre-laminates. The combination of technologies gives digital converters flexibility and product diversity.
"At Inkworks we attribute our success to our ability combine best-in-class technologies to engineer unique and industry leading solutions for our customers, the COMBI Laminator embodies this philosophy," said Bob Travis, president, Inkworks Printing. "The Karlville technology will allow us to use one machine to create innovative products that utilize the best technology for our customer's application. We believe it will allow Inkworks and our customers to stay on the cutting edge of innovation for years to come."
"We are excited about the Inkworks Printing investment as it will showcase the value of the COMBI Laminator to empower an HP Indigo digital printer to grow exponentially with both solventless and thermal technology," said Raul Matos, vice president, sales & marketing, Karlville. "The combination of lamination technologies for both in-mold as well as flexible packaging along with the fact that the machine can process webs from 300- to 800-millimeter width, gives Inkworks Printing a path forward for expansion."
The machine to be installed near Milwaukee and will serve as a show room, beta site for thermal combination process and developmental center for new applications.
For more information, visit https://www.karlville.com.