Published: January 12, 2020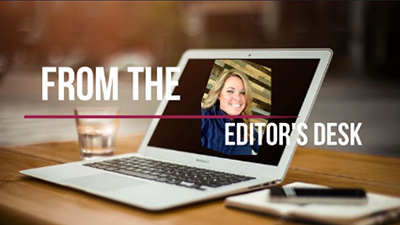 By Joan Mantini
Launched just a year ago in January 2019, the Alliance to End Plastic Waste (AEPW) began bringing together organizations that make, use, process, sell, collect and recycle plastics in order to tackle the challenges of plastics waste from all angles. In less than one year, member companies have committed more than $1 billion with the goal of investing over $1.5 billion in education, infrastructure and clean-up efforts over the next five years. Could this mean we are on the road to achieving truly sustainable packaging?
Indeed sustainability is now driving great innovation and the potential rewards are going to make a significant impact on generations to come. My prediction for 2020 is that more companies are going to be vocal about their improvements in their sustainable efforts and how they are defining "sustainable" within their companies. I also predict more partnerships arising to address this issue on much larger scale.
BOBST is one example of a company that is already recognizing partnerships bringing progress, announcing it has teamed up with several partners to produce new high barrier mono material flexible packaging solutions designed for recyclability.
Bosch Packaging Technology is another notable company with the goal of making a contribution to sustainability through its packaging solutions through collaborations with customers as well as packaging material manufacturers and suppliers. The company has developed a number of solutions with customers that target the first three stages of the waste hierarchy: waste avoidance, preparation for recovery and recycling.
As 2020 begins to unfold, PFFC looks forward to watching the topic of sustainability continue to expand. Not only are we excited to share with you how the industry is planning future efforts, we look forward to sharing our new column "The Back Page" with our readers. As the publication approaches its 93rd anniversary, The Back Page will be traveling "back" in time with archived articles from decades ago – perhaps a chance to see if history in the paper, film and foil industry is repeating itself and a history lesson for all of you industry vetrans.