Published: June 03, 2019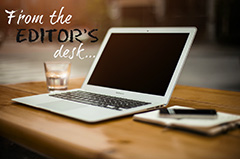 With such innovation being introduced in all markets globally, it is not a surprise that flexible packaging is on the rise. In fact, the market is projected to grow at an annual rate of 4.3 percent and reach a total value of $283 billion in 2022, according to a Smithers Pira report. Indeed, this opens the door in the flexible packaging sector for the growing potential for technology suppliers, packaging converters as well as brand owners.
In the report, Smithers Pira drew on its most recent market data to identify the four key trends which are driving the market for flexible packaging. At a glance, these trends include:
Downgauging - Flexible packaging uses less resources and energy than other forms of packaging. It provides significant reductions in packaging costs, materials used and transport costs as well as certain performance advantages over rigid packaging. Use of flexible packaging can minimize package transport costs between the converter, packer/filler, retailer and end user.
High-performance films - The trend in food packaging films is reportedly towards high-performance film structures that are less permeable to increase shelf life and enhance flavors. Growth is occurring from the transition of items packaged in rigid containers to high quality flexible packages.
Consumer convenience - As more and more consumers lead increasingly busy and hectic lifestyles, the reports shows that they are preferring to opt for convenient mealtime solutions. This puts ready meals in new flexible packaging formats in a prime position to take advantage of the current social and economic trends.
Bio-derived and bio-degradable technologies - In the past few years, a number of new product launches involving bio-based plastic packaging have taken place. The rise of bio-based plastic films continues with polylactic acid, polyhydroxyalkanoates and poly-trimethylene terephthalate showing the most promise on the truly materials side of the equation, and thermoplastic starch films on the petroleum replacement side, according to Smithers Pira.
With the market showing so much promise, Converting Solutions wanted to look further into the shift to flexible packaging. In the June digital edition, you can check out the cover story and learn how flexible packaging lends itself for flexo printing for better graphics that gain the consumers' attention. And for something a little different than our readers are used to, in this issue we take a look at the marketing journey and offer a path suppliers can take to get consumers to their doors.