Published: February 07, 2019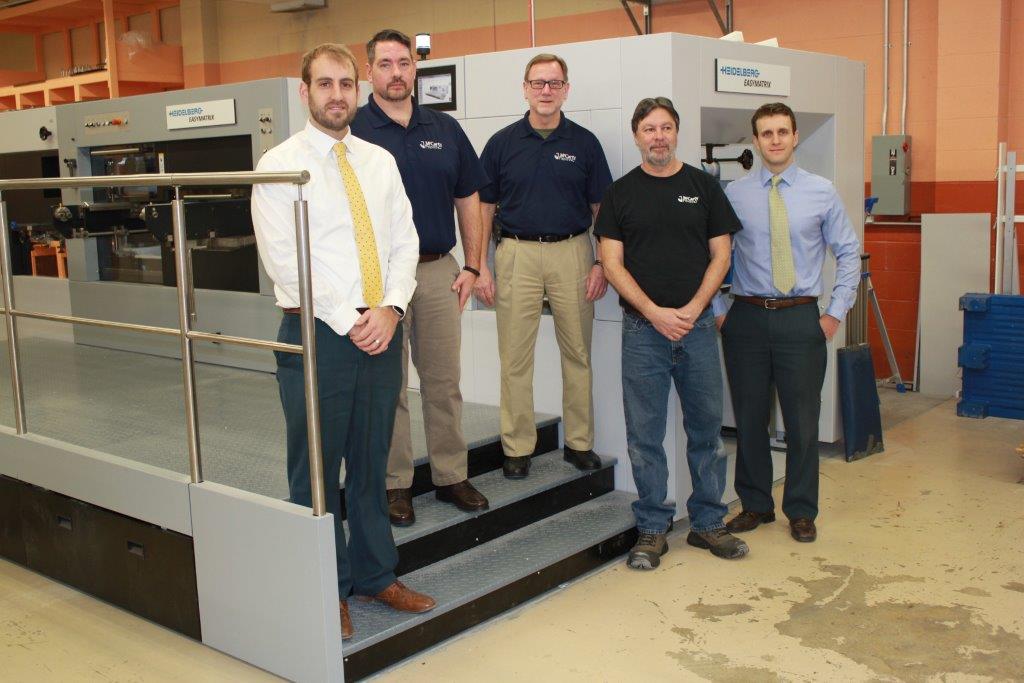 McCarty Printing, a privately held and locally owned corporation in Erie, Penn., is expanding capacity with its new Speedmaster CX 75-5+L with UV from Heidelberg. The new press alongside its new Heidelberg Easymatrix 106 CS is reportedly supporting the growth of the company's development in the packaging market.
"When comparing this press to our last press, it's a huge upgrade," said Brandon Sieber, president of McCarty Printing. "We see our speed and efficiency growing by leaps and bounds with the new equipment."
The Speedmaster CX 75 prints at speeds up to 15,000 sheets an hour, and it can process substrates ranging from lightweight paper to rigid cardboard because of the double-diameter impression cylinders on the press. Built with a compact design, the Speedmaster CX 75 is the narrowest press offered by Heidelberg in the half size market.
Driving the Speedmaster CX 75 is Prinect workflow, which integrates the presettings from the prepress stage to the feeder and delivery. This allows McCarty Printing to switch from the last sheet in a run to the first good sheet in the next run in less than five minutes.
McCarty Printing added UV capabilities to its Speedmaster CX 75, which allows the company to deliver special effects on a variety of possible substrates including paper, plastic, or foils.
"UV printing is completely new to us, but we are really excited to get started with it," said Sieber. "Looking at the trends in the industry, we know that UV is the future, and we're excited to be able to offer that to our customers."
Fore more information, visit www.mccartyprinting.com.