Published: August 17, 2017, By Christine Pietryla Wetzler
PRINT 17 will feature new, innovative education session formats that foster collaboration and allow attendees to design their own learning experience.
PRINT 2017 is recognized as one of the most innovative and comprehensive exhibitions in the Americas of inkjet, digital, offset, flexo, gravure and hybrid technologies, products and services for the printing and imaging industry, PRINT 17 offers an exciting show-going experience. It will present the latest graphic communications technologies in live equipment demonstrations across the exhibition floor, plus education on the most in-demand products and newest profit-making opportunities.
PRINT 17 presents more than 50 educational seminars. Shedding light on topics ranging from the design and creative process, packaging, marketing, growth strategies, and emerging technologies, these innovative learning formats analyze new methods to grow your business:
Education Seminars and Hands-on LabsPre-Show OUTLOOK 17
Pre-Show OUTLOOK 17 Conference
Learning Experience Theater
Presentations on the Show Floor
Distinguished Leader Speakers
Panel Discussions: PRINT Voices
To see a complete list of educational seminars, hands-on labs and panel discussions please visit: http://print2017.com/SessionsEvents.aspx
To register for PRINT 2017 please visit: http://print2017.com/AttendeeRegistration.aspx
Pre-Show OUTLOOK 17
Located in McCormick Place South, Sunday, September 10 from 8:00 am - 12 noon, OUTLOOK 17 is a great opportunity to learn new business strategies and make connections.
The Distinguished Leader Speaker Series
This event will bring together demonstrated thought leaders and agents of change and is open to all participants at no cost. These leaders in their fields will share their unique experiences and discuss best practices for how to stay ahead in the industry.
Kicking off the morning Monday, September 11, Tod Szewczyk, VP, Director Emerging Technology & Innovation of Leo Burnett speaks on "The Future of People, Technology and Advertising." Tuesday, September 12 attendees will hear from Michael Chase, Chief Marketing Officer at St. Joseph Communications, on "Print in a Digital World 2018 Trend Report."
The Learning Experience Theater
All-new sessions in the exhibit hall are offered in the Learning Theater at no cost. With a wide range of topics and networking options including:
A Case Study of Patent Trolls
Workforce Solutions: "Attracting the Right Talent"
Snapshot of the PRIMIR study: "LED UV Curing"
Ghent Working Group Workflow Study
The Future of the In-Plant
PRINT Voices
These open discussion forums touch on timely topics and allow participants to share ideas, get input from peers and voice opinions. These sessions are held Monday through Wednesday in the Learning Experience Theater from 3:00 to 5:00 pm. Beer and wine will be served while you address:
Social media use and best practices
Storytelling
Is inkjet the future of print?
What technologies should be part of your service portfolio?
First Annual Celebrate PRINT!
With PRINT 17's return to Chicago, this party—at the House of Blues Chicago—will benefit Family Rescue, one of the largest domestic violence agencies in Illinois. This free party will feature the famous Chicago eighties band Sixteen Candles, and provide an opportunity to both dance and donate.
"We know that the success of the entire printing and graphic communications industry hinges on staying profitable," said NPES President Thayer Long. "We are transforming PRINT 17 into an entirely new experience—with more opportunities to connect and inspirational learning sessions to innovate the industry. PRINT 17 promises to deliver the venue for business networking and commerce within our community needed to grow this industry."
To make it easier for the entire industry to come together for the show, NPES is providing free high-speed wireless internet service throughout the convention center. This will allow PRINT 17 attendees to stay connected to their businesses with their personal devices while experiencing the latest technologies and trends in Chicago.
PRINT is owned and produced by NPES - the Association for Suppliers of Printing, Publishing and Converting Technologies. For a complete floor plan of the show, please visit: http://print2017.com/ShowFloor/InteractiveFloorPlan.aspx
For more general information about PRINT 17, visit www.Print2017.com.
Exhibit Hall Hours
Pre-Show OUTLOOK 17 Conference Hours
Sunday, September 10: 8 am-12 noon
General Admission PRINT 2017 Hours
Sunday, September 10: 12 noon-5 pm
Monday, September 11: 10 am-5 pm
Tuesday, September 12: 10 am-5 pm
Wednesday, September 13: 10 am-5 pm
Thursday, September 14: 10 am-3 pm
Booth Descriptions
AMS SPECTRAL UV (Booth #3007) will showcase its leading LED-UV curing technologies including three main LED-UV curing lines: the XP (Extendable Profile) Series, the XD (Extendable Direct Energy) Series and the XO Series. The XP Series is the dominant LED curing system for retrofits and OEMs in the sheet fed offset printing market. The XO Series provides uni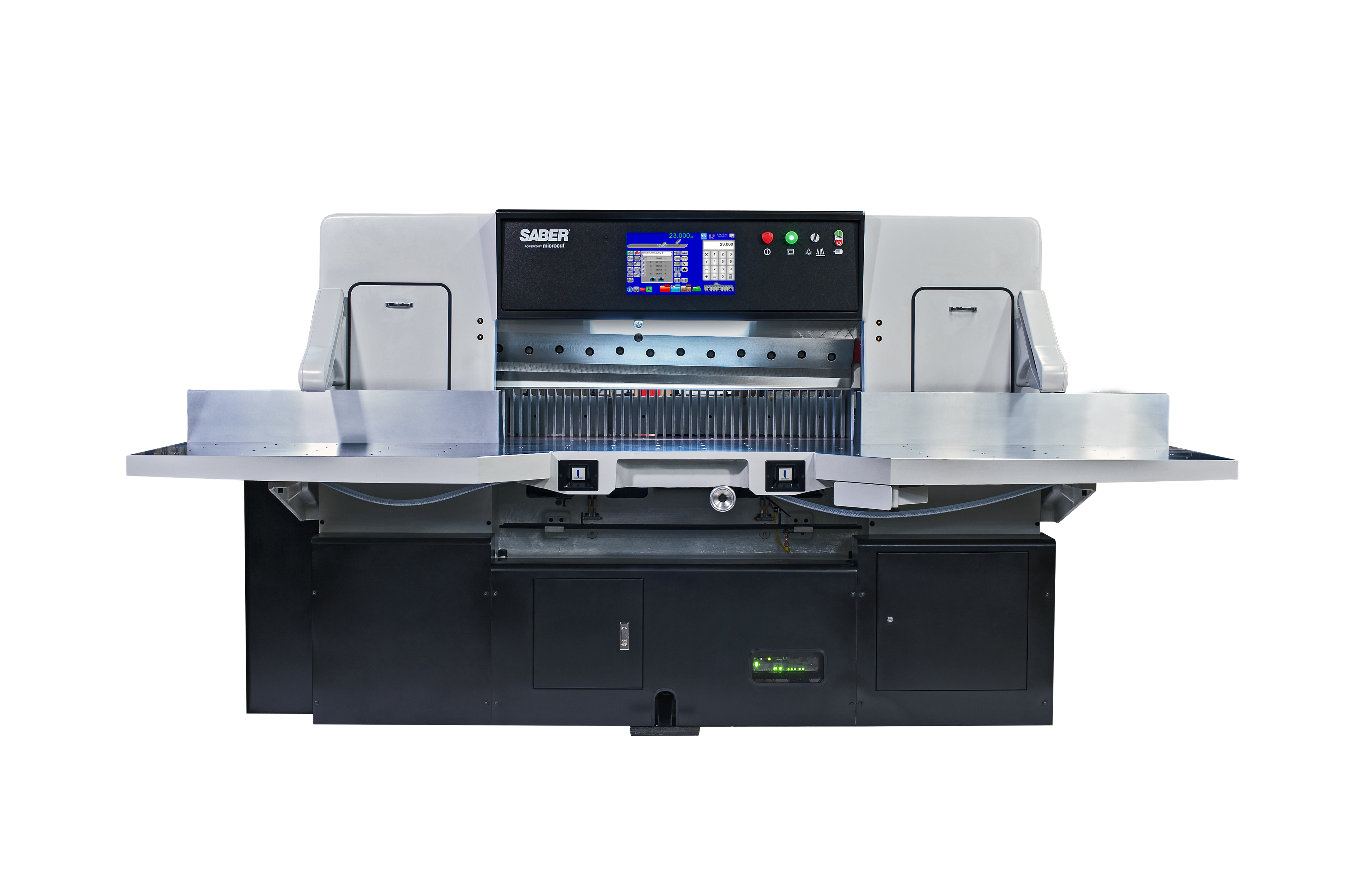 que optic abilities for high-stress industrial settings, and the XD Series is an affordable option for integrating LED-UV curing into machines of all sizes.
Color-Logic (Booth #4813) won the show's "Must See 'Ems" award for security features licensed Color-Logic printers can offer their brand clients, in addition to the striking printed metallics produced on digital presses. The company will showcase this capability at its booth and highlight how Color-Logic decorative effects utilize the existing workflows of printers and designers, yielding dynamic results without the use of special equipment.
Colter & Peterson (Booth #4013) will feature the new E-Cut series, a 45" SABER® paper cutting system with automated knife adjustment, and a 31" PRISM® paper cutter. It will also present the company's premier brand lines. They will be showcased with the industry-leading Microcut® electronics package that can increase production by as much as 50 percent.
Electronics For Imaging, Inc. (Booth #2302) has earned the most honors in the Print/Graph Expo tradeshow's Must See 'Ems competition for the 7th consecutive year. New "Must See" workflow products on display include the EFI Productivity Workbench dashboard; EFI Metrix planning and impositioning software for ultra-high-speed inkjet presses; EFI iQuote estimating and planning software for folding carton and label production; and an EFI Corrugated Packaging Suite integration with Esko ArtiosCAD software.
EMT International (Booth #3819) will present its expanded finishing portfolio. Showcased will be a full roll-to-sheet finishing line that will highlight two new EMT sheet handling technologies: the Chameleon RFX Dual Head Cutter and Chameleon StatRx™. Live demonstrations of the new Chameleon RFX high-speed dual head chip-cutting and stacking finishing line configuration will be featured, utilizing innovative dual-head cutting technology that allows for push-button variable size chip-cutting over a multitude of web substrates at speeds up to 800fpm.
Glunz & Jensen (Booth #431) will be showing a mix of products from each of our business areas including: flexo platemaking, offset platemaking and water saving solutions for offset plate processors.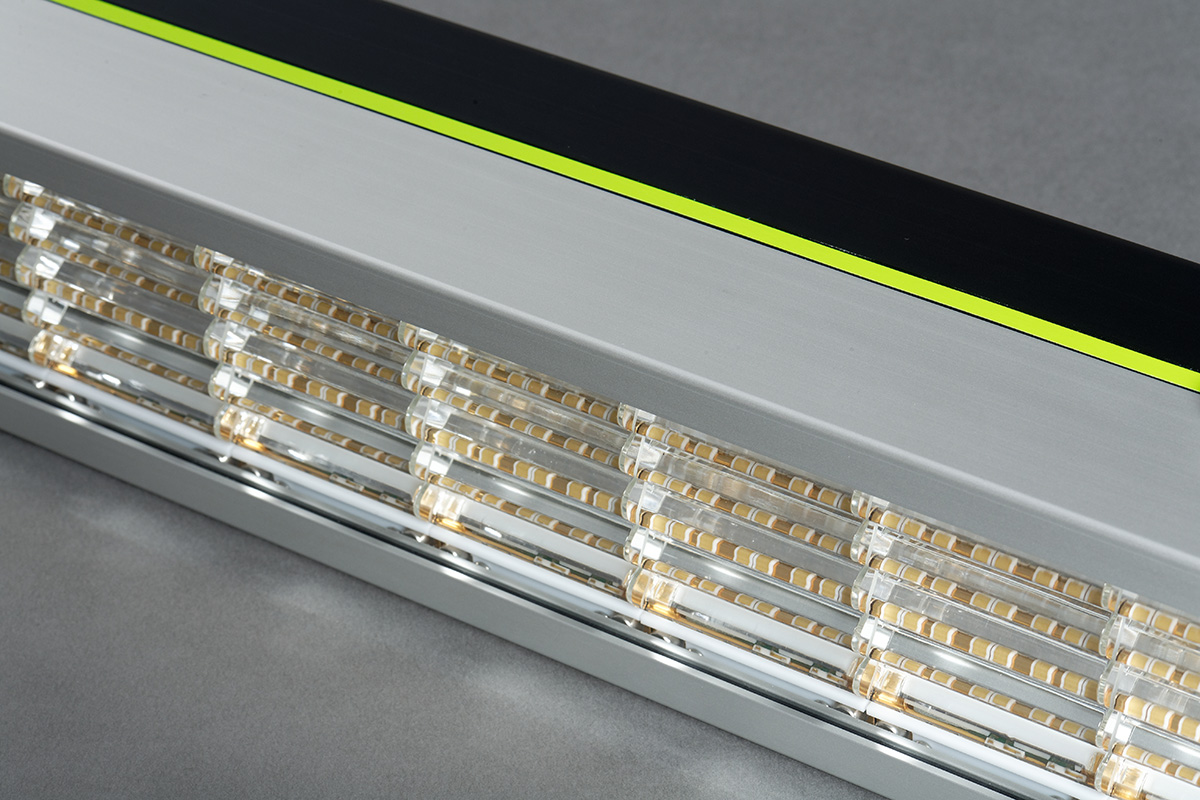 GPA (Booth #3840) will give attendees an opportunity to visit with GPA's passionate experts to learn about the latest substrates and inspiration that can help them create more meaningful, memorable, and impactful print.
HYBRID Software (Booth #645) visitors will be able to see demonstrations of complete workflow and editing solutions for folding carton, corrugated, flexible packaging, and tag/label production, as well as PACKZ integration with GMG's OpenColor software to convert spot color designs into extended color gamut (ECG) colorspaces, according to the company.
IST METZ (Booth #652) will be presenting a wide range of UV and LED systems. Highlighted at the UV specialist's booth will be the new LED system LEDcure – compact, modular, powerful. In collaboration with its subsidiary Integration Technology Ltd., which has specialized in digital printing products, IST METZ GmbH offers the world's largest portfolio of water- and air-cooled UV/LED systems.
KBA North America (Booth #213) KBA North America will be inviting attendees to its dynamic interactive booth to find print solutions among its latest press technologies for its core commercial, folding carton, and packaging markets. It will offer a new interactive product demonstration promoting the benefits and financial gains of KBA's technology for its sheetfed offset press customers.
Konica Minolta Business Solutions USA, Inc. (Booth #2031) will be exhibiting a wide range of expanded technology offerings and forward-thinking solutions in the fields of decorative printing, format printing, labeling and digital color press innovation.
Messe Düsseldorf (Booth #2461) will promote its program of international printing trade fairs, organized around the globe including drupa 2020, June 16 – 26, 2020 in Düsseldorf, Germany; Pack Print International 2017, September 20 – 23, 2017 in Bangkok; printpack alger 2018, March 11 – 13, 2018 in Algiers, Algeria; indoprint 2018, September 19 – 22, 2018 in Jakarta; and All in Print China 2018, October 24 – 28, 2018 in Shanghai.
Nobelus (Booth #3948) will provide more information about variable data foiling with no dies, as well as live demonstrations. At its booth, you will see variable data foil stamping with no dies; thermal, tactile and printable specialty laminate films; special effects films including metalized, Holografik™, and ScuffProof®.
Rutherford Graphic Products (Booth #134) recently finalized a partnership with X-Rite Incorporated, a global leader in color science and technology, and its subsidiary Pantone LLC, and will be showcasing combined best-of-breed color management solutions.
SpencerMETRICS (Booth #133) will show participants how to comprehensively oversee press operations, maximize productivity, and reduce operating costs. CONNECT by SpencerMETRICS is what companies need to keep an operation lean.
Techkon USA (Booth #3946) will showcase its newest products including ChromaQA Print Color Quality Solution, SpectroDrive Automated Scanning Spectro-Densitometer, and SpectroDens handheld & Scanning Spectro-Densitometer.
Tecnau (Booth #861) is showing two lines, a Stack 2325 cut/stack system and a Roll 9 roll-to-roll system with WebVision EXspect and TC 1550 HS 2P dynamic perforating and punching processor.
Trelleborg (Booth#3255) will be available to discuss its latest developments within its Vulcan, Rollin and Printec range, where new versions include offset blankets for the packaging and UV sectors, as well as fabric-less coating plates.