Published: March 20, 2012
SAN ANTONIO, TX | The Flexographic Technical Assn., Bohemia, NY, presented its annual awards at a gala dinner March 18 during its Annual Forum and INFO*FLEX Exhibition. In addition to presenting Excellence in Flexography awards, the association presented two President's Awards and inducted Al Bowers into the FTA Hall of Fame.
Excellence in Flexography Awards
The 2012 Excellence in Flexography Awards competition aimed to rate the execution and degree of difficulty of nearly 500 submissions from every flexographic segment. This year, the competition's 36 volunteer judges bestowed 130 awards; including 36 gold medals, 37 silver medals, 46 bronze medalists, and three self-promotion accolades. Held annually, since 1960, to date more than 4,500 awards have resulted from the contests.
In the end, the following entries—all gold medalists—stood above the rest, capturing the highly coveted "Best of Show" in their respective classes:
For more information and a complete list of winners, click here.
Al Bowers Inducted into FTA Hall of Fame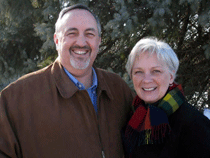 Alfred K. Bowers, customer solutions manager in the Premedia Technologies Div. of RR Donnelly, Menasha, WI; has been inducted into the FTA's Hall of Fame. Bowers is the 50th individual to be welcomed into the prestigious society, comprised of flexography's movers and shakers who have helped to sculpt the modern day packaging, printing, and converting industry.
A printer-turned-prepress-expert, Bowers also dabbles in design and has long been an advocate for the consumer product company. As a champion of standards, he is a forbearer of FIRST (Flexographic Image Reproduction Specifications and Tolerances) and staunch proponent of printing to the numbers. Some know him as flexography's Walmart connection and describe Bentonville, AR, as his near second home.
For more information, click here.
Lon Robinson, Sean Teufler Receive President's Awards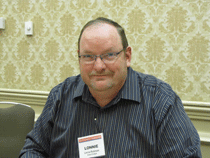 In recognition of their strong support of the core values of the FTA, Lon Robinson III, Tension Envelope Corp., and Sean Teufler, Harper Graphic Solutions, have been presented with FTA President's Awards. They become the 60th and 61st individuals to be honored in such fashion, since the award made its debut in 1991.
FTA President Mark Cisternino observed that Robinson has been called upon in a number of different capacities to lend his technical and leadership expertise to FTA, and then said, "As a staunch believer and proponent of FIRST, Lon's involvement on the 4.0 project included contributions to the book's content from the envelope industry's perspective."

Turning his remarks to Teufler, Cisternino said, "Sean is one of those strong, disciplined leaders who bring efficiency to every project. He will co-chair to this year's upcoming FTA Fall Conference—Efficiency in Flexography: Connecting the Dots—and the event's theme represents an ideal reflection of Sean's philosophy in business."
For more information, click here.
Environmental Excellence Awards Competition
The FTA recognizes two companies in the 12th Annual Environmental Excellence Award program. Promoflex Intl. of St. Leonard, QC, Canada, took top honors in the competition, and The Label Printers of Aurora, IL earned an honorable mention.
Promoflex believes in the need to protect the environment. It strives to prevent pollution by reducing the amount of waste generated by its production cycle. The company raises the awareness of its workforce toward environmental issues by providing them with adequate training and by implementing an efficient internal communication network to promote its philosophy.
The Label Printers earned an honorable mention in this year's competition. The company continually evaluates every aspect of purchasing, operations and waste generation. Its "Go Green, Save Green and Earn Green!" program is built on the premise that the company can not only reduce costs by being a better environmental steward, but that sustainability initiatives can also generate savings and revenue.
For more information, click here.