Published: May 23, 2013
VIENNA, AUSTRIA | The market requirements for large consumer packaging bags are widespread, with key issues such as durability and reliability as well as cost-efficiency. In order to successfully differentiate from competitors, the appearance is gaining more and more importance.
Taking this into account, Mondi enlarged its portfolio with the new PolyWoven Bag. It features high durability throughout the life cycle as well as an attention-grabbing printing on the surface and bottom.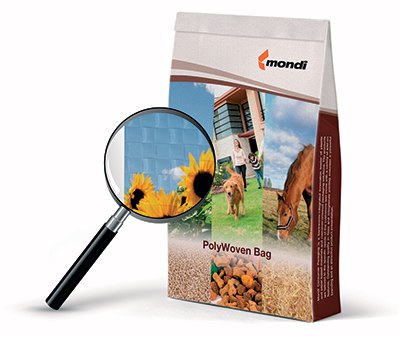 The PolyWoven Bag, which is produced utilizing extrusion lamination technology, is suitable for automatic filling systems and easy to palletize. The strong, reliable bag presents an ideal communication panel thanks to its large printing surface, which also includes the bottom of the bag.
"This fact is extremely important as large bags are usually presented lying flat in the shelf," Ralph Landwehr, CEO Mondi Consumer Packaging and North America, explains. "Depending on customer requirements, the surface and bottom can be printed in glossy and matte designs to represent product brands in the best possible way and to attract end-consumers at the point-of-sale. The PolyWoven Bag combines perfect product presentation with important benefits such as lightweight, tear-resistance, eco-friendliness, and recyclability."
The pinch bottom of the bag is closed with hot melt while the top of the bag can be manufactured in different versions, such as open mouth flush cut or pinch top with or without reactive hot melt. Various alternatives exist to close the bag after filling, such as heat seal closure, folding with a tape, or stitch closing. The ideal solution can be adapted to the requirements of the filling machines of customers. The PolyWoven Bag is suitable for various products, such as fertilizer, seeds, flour, sugar, or rice, and the ideal packaging solution for the ever-growing pet food industry.