Published: June 01, 2016
BERGISCH GLADBACH, GERMANY | Zanders, manufacturer of specialty papers and boards for labels, packaging, and graphic applications, offers Zanpack brand board grades as well as the cast-coated grades of its premium Chromolux brand, which are said to be well suited for packaging high quality cosmetics and skin and hair care products as well as perfumes through to the luxury goods segment.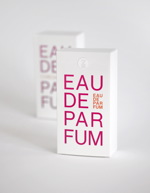 The newly launched Zanpack complements the Chromolux brand with a product line of three finishes that reportedly are suitable for a wide range of packaging requirements and graphic applications. Company says the main features of the new grades are the outstanding printing results as well as the bright and pure whiteness, adding that it brings out the full intensity and brilliance of the printing inks, will be eye-catching on the shelf, and feels pleasant to the touch.
In addition to the one-sided double-coated Zanpack silk grade with functional reverse side treatment, the line includes Zanpack silk² grade, which features a two-sided double coat. This is said to give the packaging a silken feel both inside and out and ensure identical print results on the front and back.
Zanpack touch is an uncoated board whose "pleasantly" rough surface has a natural look and feel that underscores the natural character of a brand. Company reports that all the Zanpack grades are UV light resistant and offer good stiffness, a high degree of dimensional stability, and good embossed, stamped, and laminated properties.
This email address is being protected from spambots. You need JavaScript enabled to view it.