Published: June 06, 2012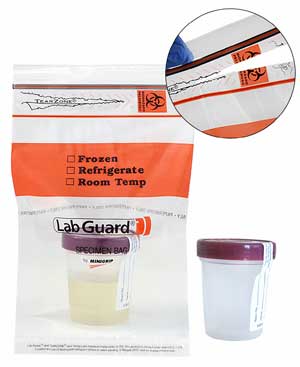 KENNESAW, GA | Minigrip, An ITW Co., introduces the patented destroyable biohazard symbol feature to its popular 6x9 size of 3-wall Lab Guard brand reclosable specimen transport bags. Traditionally, used specimen bags have been disposed as red waste or in other words, biohazard waste.
The new destroyable symbol feature gives laboratories the ability to dispose of unsoiled, used specimen bags into normal waste. This can generate significant cost savings compared with red waste disposal.
Lab Guard medical specimen bags also feature patented TearZone easy-open feature which, unlike perforated bags, eliminates leaks at the tear area so that other specimens can't be soiled. Isolating leaky samples means less clean up, employee exposure, and additional cost savings.
This email address is being protected from spambots. You need JavaScript enabled to view it.