November 01, 2011
WARMINSTER, PA | Double H Plastics now produces precision, extruded plastic cores in reprocessed as well as virgin HDPE. Sizes offered handle the full range of lengths to 84 in.
Users can purchase standard lengths or order them pre-cut on company's precision core cutters. The company also provides cores in custom dimensions of wall thickness, diameter, and other specs. Special packaging is also offered, and the cores can be both re-used and recycled.
Cores are moisture-resistant, reportedly making them dimensionally stable and able to be sterilized. Due to their minimal dusting, they're suitable for clean room applications and can be supplied with the specified surface characteristics.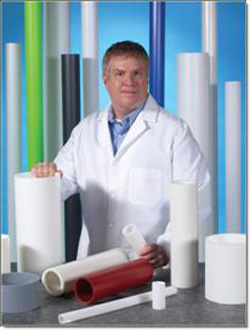 Double H Plastics produces cores suitable for a wide diversity applications and maintains over 20 million cores in stock, with 24-hr shipping on standard sizes.