Published: May 01, 2010, By Elizabeth Josephson 2010 AIMCAL President Sales Manager Web Coating Products for Applied Materials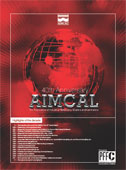 I have been fortunate to have participated in AIMCAL for much of its lifetime. As an active board member for the past ten years, I have had the privilege of meeting and working with a wide range of members and their companies. Without the AIMCAL forum, I may not have had these opportunities. Probably the largest benefit I have gained has been the personal interactions with key individuals from member companies, many of whom I may not have had the opportunity to meet or work with outside of AIMCAL.
The ability to access the fundamentals in technical, industry, and management expertise is unique to AIMCAL. Value to the members is apparent in the wide range of offerings, and despite a positive membership growth of more than 30% over this past decade, AIMCAL has strived to maintain a level of intimacy at its meetings and conferences that is conducive to networking and learning. In addition, the benefit of having different target audiences at the various meetings allows for a wide range of participation and interaction between members.
AIMCAL's ability to maintain growth and add value over the past ten years is a testament to its commitment to the member companies. A key factor for AIMCAL has been the growth and dedication of the AIMCAL staff. Looking back to my initial involvement, AIMCAL had a part-time staff. The addition of qualified and committed personnel has allowed volunteers to focus on new opportunities and value to the members.
Although over the past ten years, AIMCAL has lost several icons and key contributors to the industry, they laid the groundwork for the next generation of individuals to be able to grow and learn and become the next leaders in the industry. AIMCAL has provided me as well as many others with educational opportunities, mentoring via involvement, and access to an immediate network of experts to assist in growing this industry.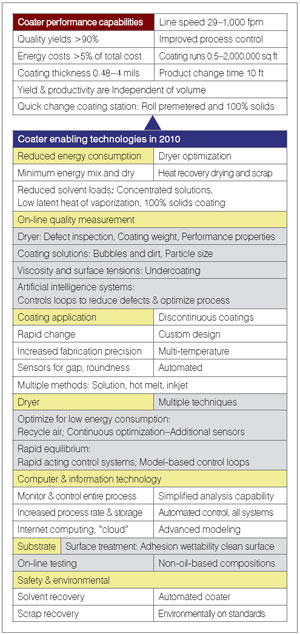 I am grateful for my involvement in AIMCAL throughout my career and look forward to what the next ten years will bring!
Mission
AIMCAL serves as the global forum for the flexible metallizing, coating, and laminating industry by providing resources, services, and information. AIMCAL collects and distributes information to increase industry knowledge, while fostering an environment that builds relationships and a spirit of cooperation between member companies worldwide.
Vision
The flexible metallizing, coating, and laminating industry will recognize AIMCAL as the premier global trade association providing superior value and services that foster wide profitable industry growth and health.
To view this special report, click on the link below.