Published: November 12, 2012
CHICAGO, IL | Exhibitor applications for interpack 2014 PROCESSES AND PACKAGING are now available online. The deadline for reserving exhibit space at interpack 2014 is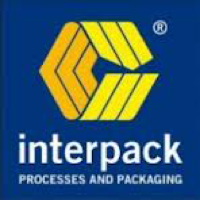 February 28, 2013. The event will be held May 8–14, 2014, at the Fairgrounds in Düsseldorf, Germany.
A special feature at interpack 2014 will be the US Pavilion, organized by Messe Düsseldorf North America. The pavilion reportedly provides a cost-effective means for companies to enter into or to expand their business in overseas marketplace. The turnkey rental package for the pavilion includes a fully furnished booth, access to a lounge area, and the on-site service of a project manager, hostesses, and interpreters. All technical work, setup, and dismantling is included. Please contact Messe Düsseldorf North America at 312-781-5180 to reserve exhibit space within the US Pavilion.
Categories at the show will include processes and machinery for the packaging of food/beverage, confectionery/bakery, pharmaceuticals, cosmetics, consumer goods (non-food), and industrial goods as well as packaging materials and production and related services. More than 2,700 exhibitors from 59 countries are expected, as well as 166,000 visitors from around the world.
This email address is being protected from spambots. You need JavaScript enabled to view it.