Published: July 16, 2013
DEERFIELD, IL | Pregis Corp. has commercialized another protective packaging first—black bubble air cushioning with high recycled content. Astro-Bubble Renew has been reformulated to give brand owners a new, more elegant way to cushion their products throughout the distribution chain, while also providing environmental benefits via recycled content.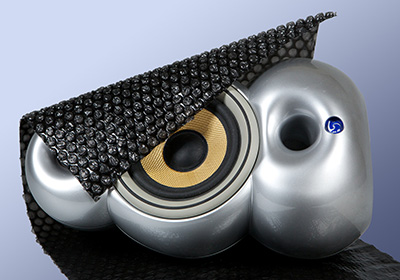 "Product manufacturers are constantly looking for ways to support brand values. By offering a sleek, high-tech, black air bubble alternative, we can help extend brand image beyond the primary package," said Robert Sepanik, national product manager, bubble and foam, Pregis. Target applications include consumer electronics, cosmetics, jewelry, fulfillment/mail order, furniture, glass/china, industrial equipment/supplies, jewelry, medical, military/ government, pharmaceuticals, retail and other products that can benefit from improved positioning. Additionally, the opaque black bubble is also ideal for applications which desire concealment/theft deterrent properties.
Astro-Bubble Renew is available in coex (low-density polyethylene/nylon) and monolayer (linear-low density polyethylene) options with bubble sizes consisting of very small, small, medium, and large. Bubble diameters range from 1/8- to ½-in. Recycled content is 40% for the coex version and 25% for monolayer.
The product is durable and offers high air retention properties that make it ideal for performance-oriented applications. It can be used for cushioning, surface protection, and void-fill. Its lightweight characteristics help minimize transport weight which helps lower fuel consumption and carbon emissions throughout the supply chain.
This email address is being protected from spambots. You need JavaScript enabled to view it.