April 29, 2013, Yolanda Simonsis
Paper, Film & Foil Converter (PFFC) is generating a lot of curiosity about its involvement at PRINT13, slated for Sept. 8–12, for the CPP EXPO conference segment of the show.
I encourage all PFFC loyal readers/visitors to check out the conference program at Chicago's McCormick Place on September 9–11—and commercial printers, too—particularly those who want to learn more about package and label printing/converting.
The conference sessions will feature PFFC's recognized experts and monthly contributors, who have agreed to offer their converting specialties during the conference segment of the show taking place from 8:30 A.M. to 3:30 P.M. on September 9–11.
A special web handling program, featuring Tim Walker of TJ Walker+Assoc., addressing Web Handling Basics, will be offered each of these days from 8:30 A.M.–12 P.M.
Leo Nadolske, president of CPP EXPO and a veteran of the converting trade show industry has commented about how excited he is to work with PFFC "to bring our converter-based attendees the finest consultants at their trades in a learning environment that will be located in a convenient and business-focused venue."
The conference program will offer a host of subject matter of interest to both printing and converting personnel who tackle operational challenges on a daily basis.
The line-up of PFFC guest speakers will include the following:
Dr. Kelly Robinson of Electrostatic Answers and PFFC blogger and author of "Static Beat" will provide expertise on his Matteucci Award winning presentation: "Should We Patent That?" while also addressing static electricity in winding rolls and in stacks of sheets: Controlling Static in Winding Rolls & in Stacks of Sheets–September 9: 2 P.M. to 3:30 P.M.; So, Should We Patent That?–September 10: 8:30 A.M. to 9:30 A.M.

Dr. Dene Taylor of SPF-Inc. and PFFC author of "On Print" will give an update on digital printing for packaging. Separately he will describe the benefits of extended gamut color sets for packaging and label printers: Digital Printing for Packaging and Labels–September 9: 8:30 A.M. to 9:30 A.M.; Finishing for Digital Printing Presses–September 10: 10:30 A.M. to 11:30 A.M.; Extended Gamut Printing: Please Your Customers and Go Lean Too–September 10: 2 P.M. to 3 P.M.
Mark Miller of Coating Tech Service and PFFC blogger and author of "Coating Matters" will address process troubleshooting, slot die coating technology, and the role of rheology in fluid coating technology: Process Troubleshooting, Web Technology & Six Sigma Methodology–September 9: 8:30 A.M. to 9:30 A.M.; Rheology/Slot Die Coating Technology–September 9: 2 P.M. to 3 P.M.
Last but not least, Tim Walker of TJ Walker+Assoc. and PFFC blogger and author of "Web Lines" will offer a full agenda of web handling (WH) topics that will be of special interest to printers and converters alike. His sessions include:
WH1: Tensioning and Mis-Registration: Did Tension Control Mess Up My Registration?–September 9: 8:30 A.M. to 10 A.M.; Understanding Nips: Tuning Up Your Nipped Rollers (To Increase Profits)–September 9: 10:30 A.M. to 12 P.M.
WH2: Wrinkling and Spreading: Wrinkle-Free Web Handling–September 10: 8:30 A.M. to 11:30 A.M.
WH3: Roll and Web Defects: Stop Telescoping Your Rolls–September 11: 8:30 A.M. to 10 A.M.; Bagginess: Causes and Remedies for Web Bagginess–September 11: 10:30 A.M. to 12 P.M.
But there's more!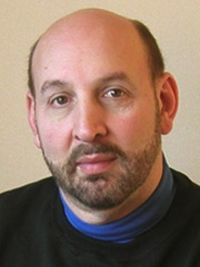 Henry Freedman of Technology Watch, Image Test Service Div., will also be part of the PFFC program at CPP EXPO with a session on September 9 at 10:30 A.M. to 11:30 A.M. Freedman and his printing colleagues are known for establishing an image test service for the primary commercial color printing technologies: gravure, toner, inkjet, offset, and flexo. His presentation will discuss process imaging volume measurements, spot color match testing results and experiences as well as a new color assessment process used for the Image Test Service (ITS) press and process grading. His materials will be academic and educationally focused with some audience hands-on evaluation included. PRINT 2013 will be the first major event to announce and explain this service.
All of us at PFFC are excited to be part of the PRINT13/CPP EXPO conference program bringing attendees authoritative advice from experts in the field with tried and true experience on the job and in the classroom. Stay tuned for future updates on the program.
Conference registration begins on May 15. I'll provide a hotlinked URL on this date to simplify the whole process.